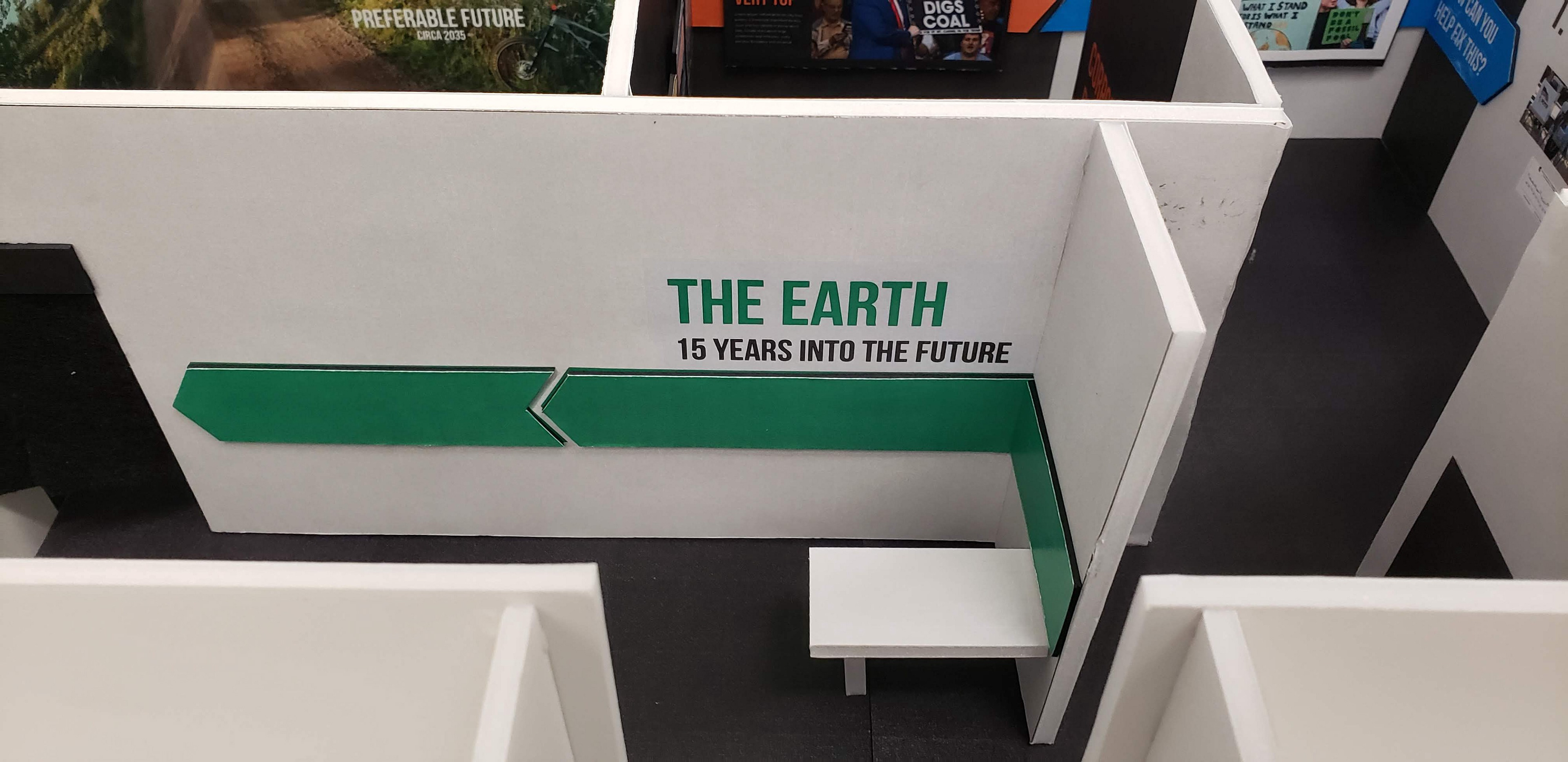 __________________
Project Overview
Design a pop-up exhibition for the Miller ICA Gallery on any artist currently on display in a local Pittsburgh Museum. You can also pick an environmental issue or some aspect of the Anthropocene exhibit.
__________________
SOlution
The aim of my project was to showcase the dangers of corporate pollution and how it is one of the most dangerous yet unknown direct causes of climate change and pollution. I wanted to be sure that severity of the problem would be emphasized and focused my interaction on the effects.
Major problem 1:
Corporate Pollution is prevalent and people are unaware of the extent of the damage it causes.
Solution:
Directly show people the problem and get people to take action by voting.
Major problem 2:
Many students don't vote and feel like doing so won't create change.
Solution:
Create a place where they can and show how community change can affect public policy.
__________________
Walk-through
The interactive room was designed in such a way that lulled people into a false sense of security and positivity about the environment. It would be a room that surrounds the viewer with projections of an preferable future. Once users reached a certain point in the room, it would switch to the probable future, one more negatively affected by corporate pollution. The following room would showcase the problem of corporate pollution in more depth, indicating a variety of examples of problem areas. The final room indicates solutions and various grassroots and simple efforts that individuals can do to affect the problem.